Summary:
How to run an Auto Post Scheduled Task when using Windows Authentication in Counterpoint
Solution:
You must setup Counterpoint Company Main tab per Counterpoint online help.
To enable this feature, select the Use Windows authentication check box on the Main tab of the Company window (Setup > System > Company), and then enter your Windows Domain path e.g., WINNT://DomainName
Note that I could only test this in the NCR Domain which is "CORP.NCR.COM" thus I used WinNt://Corp
PARTNER or USER environment could require changes to the domain controller setup.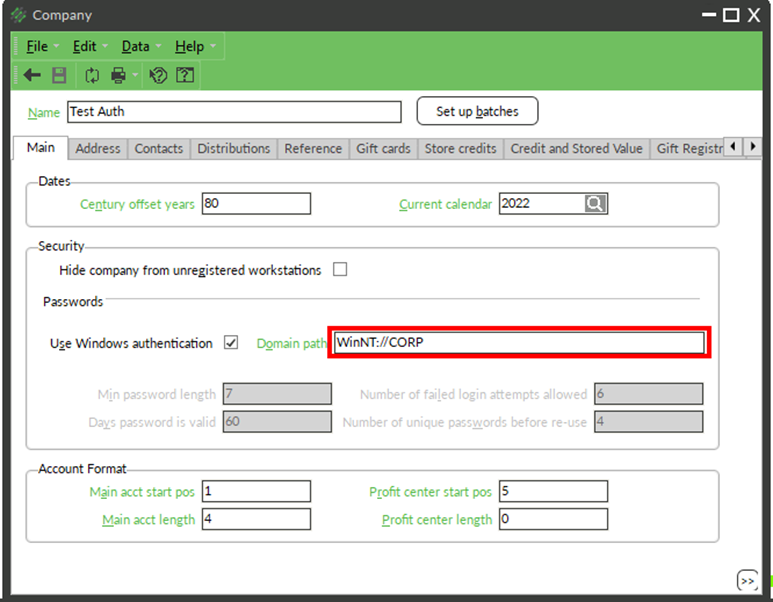 Next add a Windows Authenticated User to Counterpoint for the Auto Post user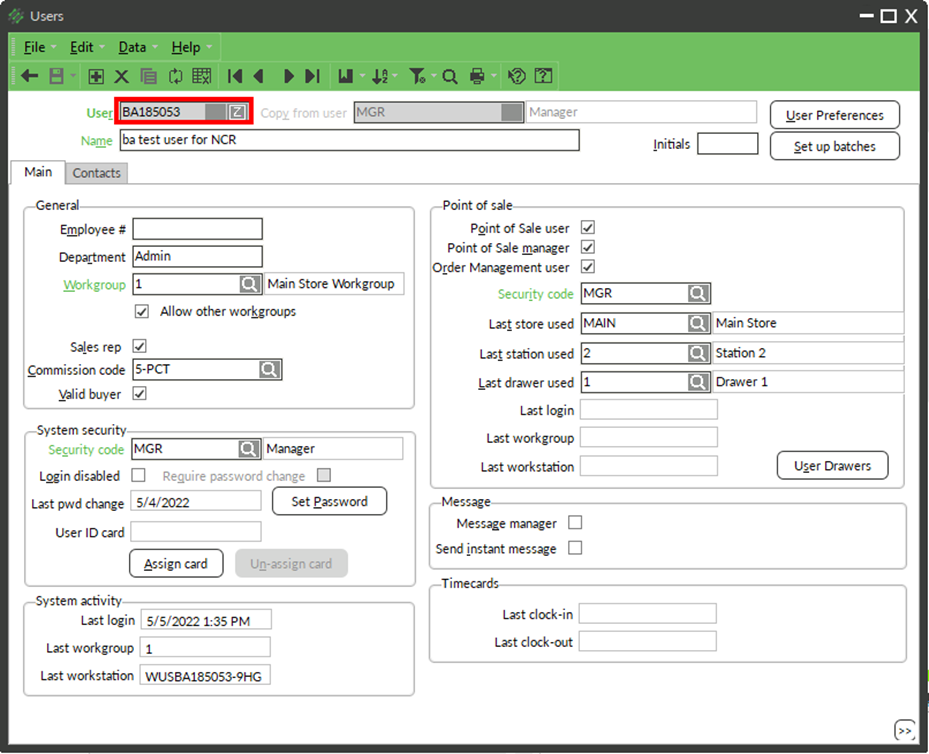 Log out of Counterpoint and test logging in with that new user created above.
Now open Counterpoint Task Scheduled Tasks
Note: You must open the with run as admin
Select the parameters as usual except;
Use the Windows Authenticated User that is created in Counterpoint above
Leave Parameters tab / CP Password Blank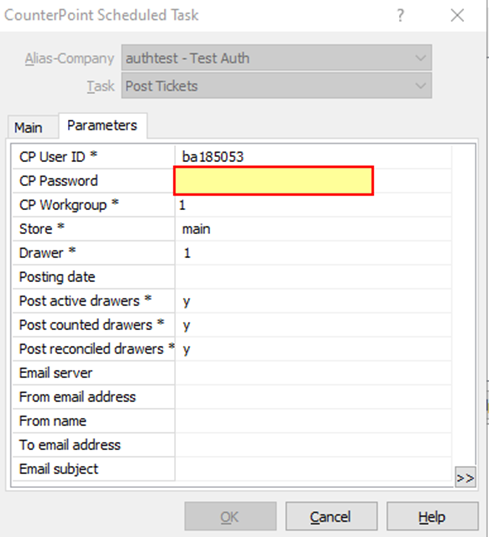 Use Windows Authenticated User that is created as a Counterpoint User above in the Run As field
Enter the Users Windows Authentication password