Summary:
Unable to login to the NCR Secure Pay portal:  https://portal.ncrsecurepay.com/ 
Requests for password resets for the NSP Portal password. Portal password reset requests. Error: Unable to reset password 
Solution:
The preferred, self-service option is to use the FORGOT PASSWORD link on the login page on the portal. To use this feature,  the settlement Settlement email address used to login to the NCR Secure pay portal account must be used. If that email is not used, the site will return error: Unable to reset password.



This email address can be found on the Secure Pay master account information on the User Portal

: https://userportal.counterpointpos.com/support/login.htm.

Email address to use: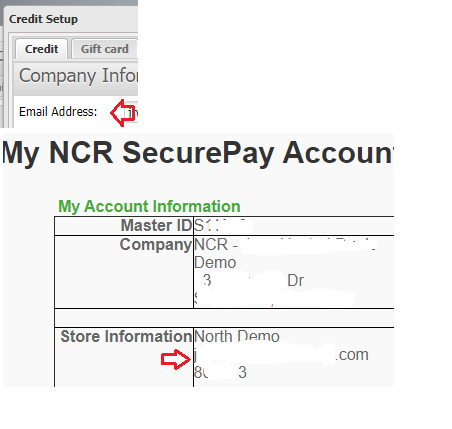 2) If the user does not know the email that they use for logging into the account, they will not be able to use the Forgot Password option. 
If that is the case, email SalesOperations.Counterpoint@ncr.com to request that the NCR Secure Pay portal password be reset be issued manually. Provide the NCR Secure Pay store / username.